Preventing Teen Pregnancy,
Promoting Healthy Youth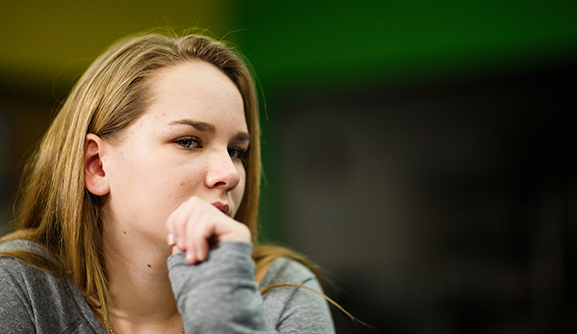 Though high teen birth rates persist in Oklahoma, communities are leading the charge to change those numbers!
Oklahoma's teen birth rate for ages 15-19 decreased by 11 percent between 2016 and 2017. Even with the double-digit decline, the state had the third highest (worst) teen birth rate in the nation in 2017 at 29.6, ranking it at 48th out of all states. Oklahoma's birth rate for younger teens (aged 15-17) was 12.4, ranked at 46th; the birth rate for older teens (aged 18-19) was 56.0, ranked at 46th. [Birth rates are the number of births per 1,000 females of the same age range.]
Oklahoma's annual teen birth numbers and rates decreased by over 50% in the decade between 2008 and 2017, yet it remains among a handful of states with the highest teen birth rates in the nation. Bottom line: while other states have made prevention a major priority, investing in educational programs and access to reproductive health services that really work, Oklahoma has not allocated state funding for teen pregnancy prevention in well over a decade.
The good news in Oklahoma is at the community level where evidence-based prevention programs and health services are being provided, thanks to funding from federal initiatives, foundations, tribes and local sources. Those efforts have been the catalyst behind Oklahoma's success in dramatically reducing teen birth numbers and rates over the past 10+ years.
Effective, community-wide teen pregnancy prevention initiatives in the Oklahoma City and Tulsa metro areas have led the way — expanding educational programs, teen-friendly clinics and opportunities for all community residents and sectors to be partners in prevention. A shared vision, broad-based leadership, coordinated plan, active partnerships and sustained commitment is making an impact in those communities.
For downloadable factsheets, along with links to program information and effective prevention initiatives, check the Fast Facts and Resources sections of this website.